We know that cutting-edge scientific research being done today will bring about the therapies, cures and preventative treatments that will save the lives – and improve the quality of life – of millions of BRCA-positive individuals tomorrow. Over 25 years, the V Foundation for Cancer Research has awarded over $225 million in cancer research grants. Through their robust and rigorous grant-making process, we'll fund the best in BRCA research. Our goal is to raise $5 million for BRCA-related research over the next 5 years. Will you join us?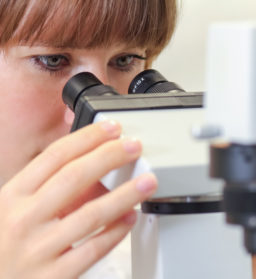 Most mutations are inherited from your mother or your father. This means that your relatives on that side of the family may also have the same mutation. Knowing you have a mutation allows you and your healthcare provider to create a personalized screening plan, which increases the chance of early detection.
Sign up with your email address to receive BRCA news and updates.